The Autism Dialogue Approach® is a safe, structured approach to learning together in a group.
By using a set of easy-to-learn practices in a safe and confidential group, people get to know themselves more, each other and much about autism and life. It can be very enjoyable, rich and even life-affirming.
---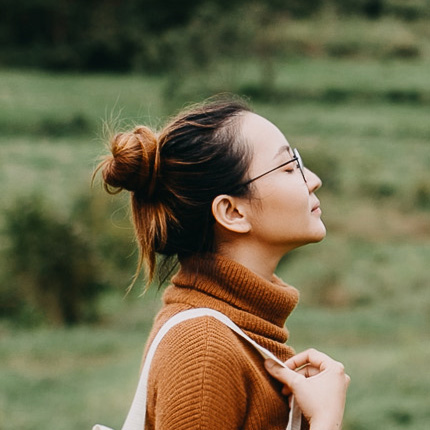 "Absolutely transformational in accepting my diagnosis (20 years later!)"— participant 2021
---
"Listening to autistic people telling their stories in their own way has been a revelation. My mind has been opened"— participant 2021
From neurodiversity to neuroleadership, equal voices enabling choices and diversifying thinking.
We provide expert facilitators to run your group, from support groups for just autistic people, to a whole community of autism allies!
What is Autism Dialogue?
These days we rarely get the chance to sit together in a group with no pressure and benefit from each other's company, no matter who we are or what we say. Dialogue is a way to do this through slow paced, structured conversation that allows us to talk and flow together. It's a confidential, safe space where we aim to be ourselves, learn from each other, gain insight and feel more empowered about ourselves and the world. We use four simple practices for us to do this, which help us stay on the same path together.
What are the four practices?
True voice – saying what you need to say.
Listening – to yourself and to others.
Respect – yourself and others.
Suspending your opinions and assumptions.
By being aware of these four simple principles you may be surprised at what you hear yourself saying, or what you learn about yourself!
FAQ
What if I can't or don't feel like speaking?
Turning up is the hardest bit. Being there means you're taking part, even just by listening. We also like to invite augmented and alternative forms of audial communicating (AAC) in this context.
Do I have to have my camera on?
It's better if people can see you because of non-verbal cues we get from each other, but if you're not happy to have your camera on that's fine too.
How many people will there be?
There will usually be between 20-30 people on the screen together.
Do I have to come to all four sessions?
Preferably, because attending all four sessions is a commitment to the community. As the sessions progress we all grow together and learn together, and there's the opportunity to make friends and network, which many previous participants have done.
The Autism Dialogue Approach® is a focussed approach to communicating together. Good facilitation creates safety, equity and trust. Five years of experience and participant feedback has shown it facilitates recovery for those affected and increases wellbeing and empowerment for autistic people and their families. It also addresses and creates positive change in practice, research and public attitudes and produces more inspired and cohesive autism-support organisations, instilling a sense of deeper potential. The approach is backed by a sound, empirically-based legacy and has a strong support base. By running our Dialogue programmes, we aim to make the world a more inclusive, friendlier and vibrant place to live.
Autism is from a Greek word literally meaning 'self'. Supported by a set of easily learned skills, we facilitate a deeply conscious enquiry, that everyone can do, to help restore wholeness and sense of self to individuals and their organisational, community and family systems. Dia-logue (Greek roots; 'through' and 'relational') can bring about deep, collective communication, addressing fragmentation and ultimately the return to selfhood.
In this new type of psycho-social group coaching, we are sensitive to the complexities of the oppressed minority stuck in fragmented systems. Moreover, we see Autism as a catalyst for profound concerns in all fields of communication. ADA provides a sustained, collective enquiry that ultimately aims to address the human crisis of communication and loss of selfhood.
OUR AIMS
To raise the status of neurodivergent / autistic people and those affected, especially families and relevant organisations.
Release into society what we believe to be huge untapped potential in neurodivergent and autistic minds.
To improve cohesion of autism communities through raising understanding, awareness and acceptance of autism.
To shift mainstream perceptions, replace negative, deficit-based stereotypes and show that all society benefits from the incorporation of 'neurominorities'.
To improve, enhance and strengthen inclusion of neurodivergent peoples' access to essential services and in the workplace where typically, learning is challenging and impacted by the environment.
To negate the impact of challenging environments, reduce anxiety and stress, help reduce frequency and intensity of meltdowns, shutdowns and overloads and improve overall wellbeing and quality of life for autistic people.
"Felt less alone."
"It helped me a lot with taking my time to speak…I also benefited from hearing how others deal with different situations."
"Listening to autistic people telling their stories in their own way has been a revelation. My mind has been opened"
"I felt less pressure with it being online. I could sit in the comfort of my own home happily taking in all that was said."
"It was good in so many levels for identity, self- regulation, creativity, leveller, compassion, 'tribe', religion- the fact that this all starts and ends – and there is no footprint bigger than the one you are going to leave. It is all big. It is all great- if you let it.
"It feels like a cocoon of support and a safe space to share autistic experiences, and experiences of the 'neurotypical' world. It is the bridge between the autistic and neurotypical world."
"Groups/events like this support life and can make it for the better."
What do participants say?
Background
Jonathan Drury and Professor Liz Milne set up our first 'Autism Dialogue' at the University of Sheffield in 2017 with 12 other people including Liz Friend MB (Sheffield Autistic Society) and autistic adults, parents and autism researchers. After a series at Sheffield Hallam University, we then moved out into the community, every month attracting people from the region and nationally for our annual conferences. In 2020 we registered Autism Dialogue Approach® as a trademark and formed Dialogic Action CIC with a majority neurodivergent Board of Directors, four of whom are autistic. We are the first organisation in the world to apply Professional Dialogue socio-therapeutically and specifically to the field of autism.
---
Autistic people are four times more likely to be lonely than non-autistic people and are more likely to experience social anxiety

— (NAS, 2018)
---
Discussion vs. Dialogue
Typical conversational modes such as discussion and debate are often competitive so views of autism can be polarised, providing little scope for nuanced discussion and active listening. Professional Dialogue has the potential to make a positive difference in the way autism is understood by all. A principle of Dialogue is that individuals try to build upon others' ideas so that new knowledge and a collective understanding can be formed. In this respect, Dialogue plays an important role in accelerating discussion via a common understanding and increasing social and professional cohesion of the whole autism arena and beyond.
Our vision is become a world leader in autism and neurodiversity dialogue facilitation, coaching, mentoring and consulting.
"I've never seen an event of this kind for and with Autistic people that was so calm and inclusive."
– Ian Dale, Head of Research, National Autistic Society.
I value being in the company of people who are prepared to listen and accept me as I am and I have a better sense of who I am as an autistic person." – Autism Dialogue participant
The Autism Dialogue Approach® works with a more flowing, holistic style of language to correlate with the fundamental experience of autism, a phenomena of our time…
"In dialogue we look at the dynamic fields that arise in each moment, continually shifting, among groups of people." – Prof. William Isaacs
"Autism is the direct perception of the forming of experience." – Prof. Erin Manning
"Dialogue helps us see dynamic processes by slowing down thought and language, together."
– Prof. David Bohm
We are a growing community that aims for deeper understanding and social cohesion in autism and neurodivergent life.
Autism Dialogue Approach® is a registered trademark.
Read 'Professional Dialogue for Autism' article on the RSA website.
Global
The internet allows us to do our work easily and research shows people with Asperger Syndrome and (so called) high functioning autism (in this context) are comfortable using the internet for communication purposes (Benford and Standen, 2009). The connection between local and international beneficiaries is important to our developments of perceived cultural differences in autism and building bridges globally will help build a conceptual framework for scaling whilst remaining fully aware of cultural differences here in the UK.
We hope you can join us! Ask a question.
References

Benford, Penny & Standen, Pj. (2009). The Internet: A comfortable communication medium for people with Asperger syndrome (0S) and high functioning autism (HFA)?. Journal of Assistive Technologies. 3. 44-53. 10.1108/17549450200900015.
National Autistic Society (2018). Hidden crisis: Autistic people four times more likely to be lonely than general public (30 April 2018) https://www.autism.org.uk/get-involved/media-centre/news/2018-04-25-hidden-crisis-autism-and-loneliness.aspx
New Economics Foundation (2020). Five Ways to Wellbeing at a time of Social Distancing. https://neweconomics.org/2020/03/five-ways-to-wellbeing-at-a-time-of-social-distancing
Pellicano, L., Dinsmore, A., & Charman, T. (2013). A Future Made Together: Shaping autism research in the UK